Diverse career paths – let the alumni tell you about the value of our program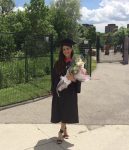 Present Job Title: Schulich Master of Management Candidate
Degree Earned: Professional Certificate in Public Policy Analysis
Year Graduated: 2017
Tell prospective students a bit about the work you do?
I am currently a student in the Schulich Master of Management Program and sit on the City of Caledon's Board of Health Services and Quality Assurance. I am inspired by the health sector and the capacity the public service holds and strive to be employed in a field which helps people on a daily basis and strengthens our nation.
Tell prospective students a bit about how your studies at York helped you to get where you are today.
I completed an Undergrad Degree in Health Studies at York University as well as the Professional Certificate in Public Policy Analysis offered by SPPA. My experience at York University has been cultivating; especially in my final year, when I decided to complete my Certificate in Public Policy Analysis. This certificate allowed me to harness key analytic competencies and program evaluation skills while delving into national issues through a policy perspective. This allowed me to see the scope of work I am interested in and encouraged me to further my studies. This certificate exposed me to experiential education and led to me becoming an intern for the City of Vaughan's Emergency Manager; showing me how policy is applied and the skills needed to manage a program.
The PPAS courses and the Certificate in Public Policy Analysis provided me with networks and a collaborative learning environment which allowed for self-realization. The program creates an inclusive environment which gives you the feeling that you are more than just a student number but a part of a faculty team that is passionate about your learning journey. This program gives students an influential voice within the public sector, challenges thinking and provides perspective to become future catalysts of change. I believe that no one becomes great on their own, but it is people who raise us up, push our standards, remind of us of our purpose and bring out our magnitude. I thank all my supportive professors and driven classmates for this wonderful experience.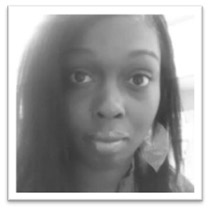 Present Job Title: Support Clerk / MPPAL Student
Present Employer: Government of Canada
Degree Earned: Professional Certificate in Public Policy Analysis
Year Graduated: 2014
Tell prospective students a bit about the work you do?
After graduating from the Professional Public Policy Analysis Certificate , I worked a contract job with the City of Mississauga for the duration of the summer in Community Services. In late September, I began working with the Federal Government - Service Canada Application Processing Unit. I work with both the Canadian Pension Plan and Old Age Security Applications using a variety of software facilitating quality assurance, validation, research and analysis. In September, I also commenced my Masters of Public Policy Administration and Law at York University. Ultimately I would like to work with the Government of Canada- Citizenship and Immigration Department.
Tell prospective students a bit about how your studies at York helped you to get where you are today.
My undergraduate studies at York University in Social Science and Human Rights and Equity Studies coupled with certificates in Law and Society and Public Policy Analysis have significantly contributed to my current academic and career pursuits. The School of Public Policy Administration have been instrumental in my development, by providing ample opportunity through informative classes, workshops, leadership and networking. As a student at SPPA, I can attest to how important the combination of academic and professional development aspects offered through the Bachelors, Minor and Certificate options are. These do contribute to great networking opportunities.
The Professional Certificate served as an important step for myself academically and professionally as it really allowed me to emerge in the field and determine what I enjoyed doing.