2015 President's University-Wide Teaching Award goes to Professor Peter Constantinou
We are very pleased to inform that our colleague Professor Constantinou has been awarded the President's University-Wide Teaching Award in the Contract and Adjunct Faculty category.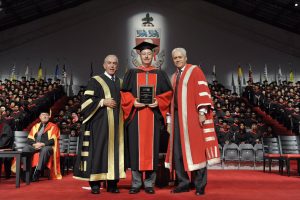 Professor Constantinou's award letter states, "You are clearly a creative teacher who develops in students a capacity for critical thinking and a passion for public service".... and that ... "It is evident that the concepts that your philosophy of teaching rests on – respect, enthusiasm and experiential education – are successfully implemented in your teaching practice."
This is another tangible sign of the dedication and commitment of the faculty in our School to teaching and to our students, our discipline, and to the profession of public service.
Congratulations Professor Constantinou on this outstanding achievement and thank you all for your commitment and dedication to our students' higher education. ." – James C. Simeon, Director, School of Public Policy and Administration.
2015-2016 Dean's Award for Excellence in Teaching at the Faculty of Liberal Arts & Professional Studies goes to Professor Sirvan Karimi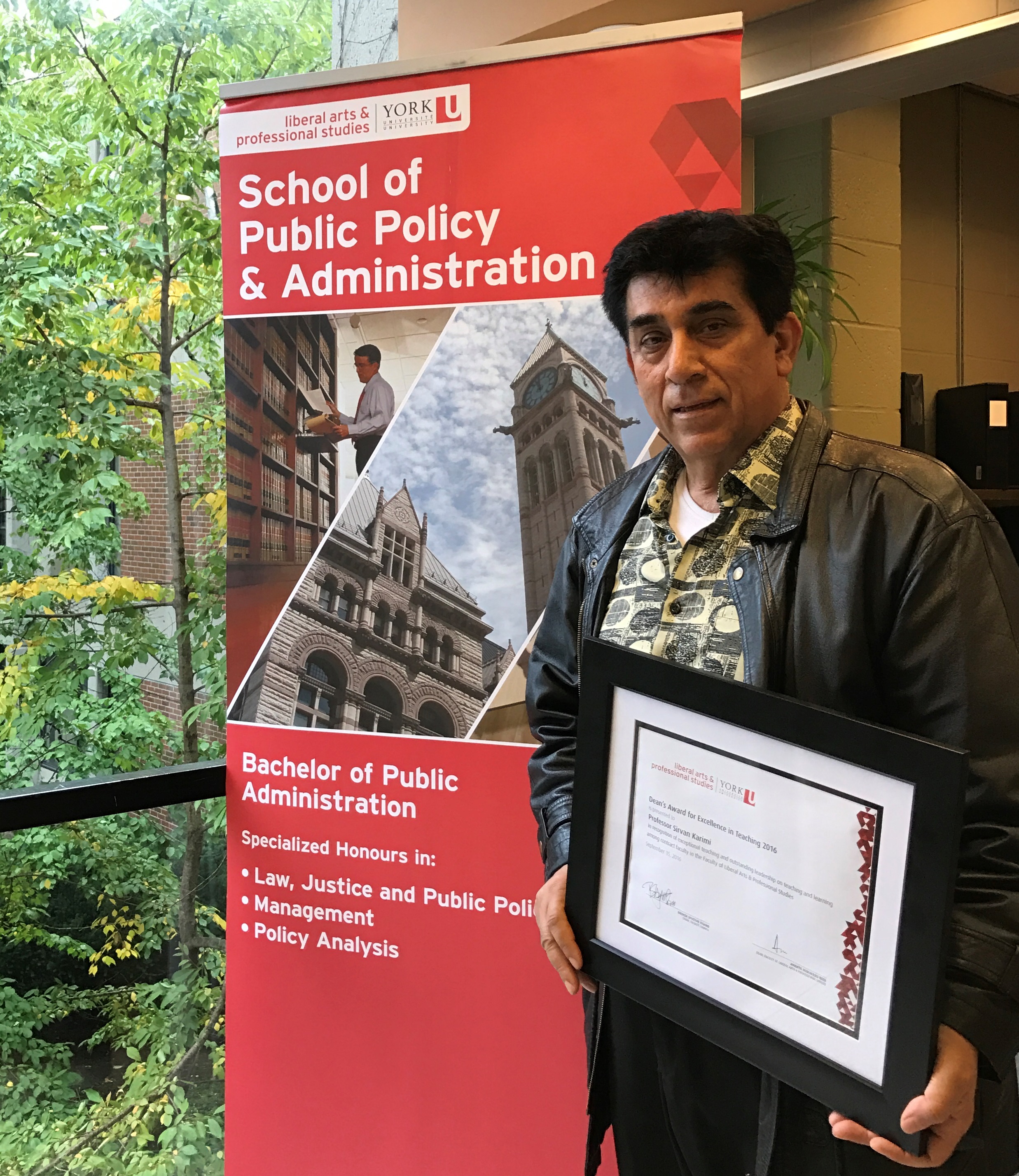 It is my great pleasure to announce that Professor Sirvan Karimi has been awarded the LA&PS Dean's Award for Excellence in Teaching in the contract faculty category.   Widely known for his packed classrooms and long course waitlists, Professor Karimi is being recognized as a skillful teacher who has mastered "the art of making even the most complicated and difficult to understand concepts very easy to understand." As a dedicated teacher, he goes above and beyond to make sure that no student is lost in his class, they all achieve tangible learning targets, and excel professionally in the field of public administration. Therefore, Dean Ananya Mukherjee-Reed also acknowledged him for his dedicated mentorship of students on September 15th, by formally presenting the award to Professor Karimi at the first meeting of the LA&PS Faculty Council. Congratulations to Professor Karimi on this well-deserved honour! - Alena Kimakova, Director, School of Public Policy and Administration