2018
2017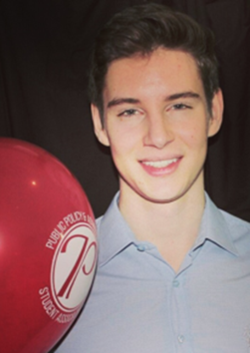 For me, and for many other students, the transition from high school to university was not an easy one. I knew that I wanted to study Public Administration, due to my interest in government and law, and because I believed it to be more hands on than Political Science. To me, it seemed that the former was practice and the latter was theory. Based on my beliefs at the time, Public Administration was the obvious choice. I was pleased to find that I could pursue my interest in this field at York University, because it's not too far from my home.
My first year studying in the Bachelor of Public Administration (BPA) program at York University was not an easy time. Attempting to transition from fixed schedules, having teachers not know me on a first-name basis, and struggling to maintain a solid GPA posed a challenge for me. While my first year in the BPA could have been more successful in academic terms, I did meet some great people, whom I had no idea at the time would play a significant role in my time spent at York.
Despite the number of services offered at York University, I was convinced that I couldn't count on anybody but myself. As such, I continued my journey on my own, trying to balance life and school, and improving my academic outcomes. By taking higher level courses, I met some professors who inspired me to strive to perform my best. It was this inspiration that changed my outlook and put me towards a successful path in university.
I began to meet more people, and I was finally feeling satisfaction from attending and participating in courses. By getting to know more of my peers, I started to hear about the Public Policy and Administration Student Association (PPASA), and the events they are involved in. I knew that some of my friends were members of the Association, so I asked them to tell me more about these events. At the same time, I started to make use of the services offered by York University, including the Academic Advisors to discuss the requirements as I slowly started to look to the future and plan my graduation. Eventually, I was personally approached by someone I knew from the program, and got invited to an event downtown. It was there that I realized how important networking was, and that I couldn't solely rely on my academic accomplishments to consider my time at York University a success.
Soon after, I decided that it's better late than never, and I got involved with the PPASA by securing the position of Senior Ambassador dedicated to liaise with upper year undergraduate students. I believe that my experiences along with the lessons I've learned could be put towards communicating to other Public Administration students the importance to make the most of their time at York.
If there is one thing I could tell every student studying Public Administration at York, it would be to get involved, to seek help if you need it, and to spread the word that the Student Association is here to support you if you feel lost. - Peter Rappai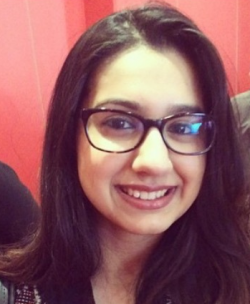 I started off my time at York University in the Psychology program, but it was not the right fit, and consequently, I decided to transfer out of the program. I had been intrigued by the Bachelor of Public Administration (BPA) program at the University after reading about it in high school. Therefore, I decided to try a few courses over the summer. I recall being excited while writing a paper on Indigenous Affairs and policy for my Canadian Government (AP/PPAS 2110 3.0) class. It was at that moment that I knew that the BPA program was the correct choice for me. Since then I have experienced many such moments that have left me excited and inspired to learn further and explore various areas in public policy and administration.
I came to this institution with the objective of discovering my passion and honing my skills. As I reflect back on my journey at York University, it is apparent how the BPA program has been conducive to promoting my personal growth. It has done so by taking an interdisciplinary approach to education, along with offering courses with an experiential education component.
I am currently enrolled in the practicum course (AP/PPAS 4995 6.) for which I have been placed in the Corporate Service Division for the Ministry of Municipal Affairs and Ministry of Housing. For the past few months, I have been working on an open data project. I have been able to use skills acquired in the statistics course (AP/PPAS 3300 6.0) coupled with my passion for design. Till a few months ago I was unaware of my tenacity for data analysis and my love for technology. Additionally, the experience has dispelled the stereotype that there is no room for innovation in government, but every week I get to see how unfounded this stereotype is and how the public sector is deploying innovation to resolve social issues.
Furthermore, I have recently been selected to take part in an incubator program where my teammates and I are engaged in designing and proposing a sustainable solution for the issue of affordable housing in the York Region. To conduct the preliminary research for this project, I relied heavily on my ability to compose surveys. The development of this skill is accredited to my coursework for Program Evaluation (AP/PPAS 4310 3.0 and 4320 3.0), where my group and I crafted surveys to conduct a program assessment for our client. Thus, the skills that the BPA program develops in its students are transferable to the workforce, an element that makes this program invaluable to me.
A message that I would like to conclude with is: "take risks and be fearless" because what I have learned in the past four years is that you may find your passion in the most unexpected places just as I did during my journey in the BPA program. – Noor Dhillon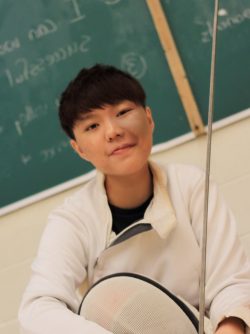 "Daily Giving, Service" is the motto of my alma mater. Spending 6 years in my high school, I always wondered what I can do or how I can contribute to the community that raised me to become the person I am now. Before coming to York, I was pursuing my business administration degree in Hong Kong. In 2014, we were experiencing challenges from the system itself as well as some unpleasant incidents from the revolution. I realized that I was not equipped enough to contribute to society, at least not with the knowledge I had at that time. So, I left my attending university to apply to the BPA program at York University and worked full-time for the rest of the year to earn my first-year tuition fee and a flight ticket. And that's the beginning of my journey to York.
I am currently in my second year of study, pursuing the Bachelor of Public Administration (BPA) degree with specialization in management. In my very first class I knew that joining this program will be the best decision I have ever made in my life. Students are so eager to learn and motivated in class. The program itself prepares us for the real life-working environment, and with core requirements focused on fundamental skills, which are greatly useful to our future career within government. This program has always reminded me about the motto that we learn and contribute within the community. SPPA and the Public Policy and Administration Student Association (PPASA) have helped me a lot throughout my studies at York. They give out a lot of support to students, encouraging them to engage with the community or join different events held throughout the year. Also, networking events hosted by SPPA and PPASA are valuable experiences that a student can get in university life: I am able to meet alumni and professionals who currently work in the public or private sector, and get life-long advice from them. I became actively engaged with PPASA by starting to volunteer for some of their events. This year, I am honored to serve in the role of Marketing Assistant for the Association, while I also serve as the president for York University Fencing.
I look forward to seeing every one of you at our events! - Angel Ng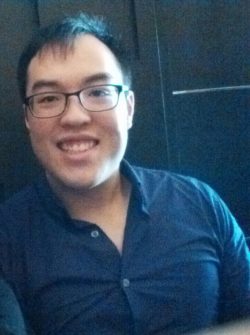 My name is Ernie and I am currently in my last year of the Bachelor of Public Administration (BPA) program. Upon entering the program, I was given advice by the academic advisor on unique opportunities provided by the School, such as AP/PPAS 4995 6.0 - the practicum in a government work setting. I highly encourage everyone in the program, especially those entering their final year, to apply for this opportunity. In my practicum at the Conflict of Interest Commissioner of Ontario office, I had the opportunity to observe and even participate in policy analysis conducted by the Senior Policy Advisor and Executive Director, in the fulfilment of the office's mandate. It is a unique learning experience, a resume builder, and offers a glimpse at the everyday workings within the OPS. Skills learnt in other courses such as AP/PPAS 3300 6.0 - Statistics for Social Sciences, for example, can be used in producing government reports. So, pay attention in the class!  Additionally, other unique courses offered are AP/PPAS 4200 6.0 - Applied Public Policy Analysis with Professor Sirvan Karimi and AP/PPAS 4310 3.0 and AP/PPAS 4320 3.0 - Program Evaluation I and II with Professor Peter Constantinou. For AP/PPAS 4200 6.0, we are expected to take theoretical frameworks, apply them to a real-life policy problem, and ultimately, make recommendations on how to improve or solve the policy problem. This allows us to have the rare opportunity to use what we have learned in class and apply it to a real-life scenario. The recommendations from this report may even be used in future policy making. Furthermore, for any course that Professor Peter Constantinou teaches, it is a must take. You do not want to miss out on his classes. For AP/PPAS 4310 3.0 and AP/PPAS 4320 3.0, the unique opportunity to be a program evaluator is unparalleled. Faced with hard deadlines, and working with clients from the public sector/broader public sector, the expectation is for groups to produce a high-quality evaluation report on how well or poorly a program is being run. The courses teach you teamwork, develop your skill to adapt to timelines, and allow you to once again, apply the theoretical teachings in class to a real-life scenario. These experiences will enrich your undergraduate education and provide a solid foundation for entry into the work force, or further education at Master's level. Moreover, there is another opportunity for students who want to pursue research on a unique topic. If you are able to ask a professor to supervise you, a directed reading course will fulfil this goal.  Lastly, this program also provides for numerous networking opportunities. The Public Policy and Administration Student Association (PPASA) is a well-run organization and is one of the few on campus who take the time to engage with fellow students. They spend time to put together events which offer tips on how to get into the Ontario Public Service (OPS) and offer opportunities to network with managers. All in all, the BPA program is truly unique and the opportunities it provides are numerous. I would highly encourage students to consider this program and to take advantage of all of the opportunities it provides.  – Ernie Tam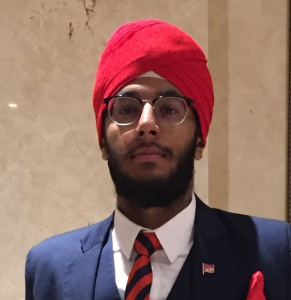 I have always had a passion for politics and law, the intricate relationship of these two fields is constantly in our news and is an essential aspect of our lives. I wanted to study the dilemmas our country faces and the compromises our government develops to resolve these issues, all while balancing the principles of our legal system. I was in Political Science for my first year at York, however I did not enjoy the content, there was quite a bit of theory and no practical application. I wanted to learn about how a real government operates when having to balance scarcity, not how it ought to operate in a perfect environment.
Thus a very close friend of mine recommended Public Policy and Administration; at first I was very hesitant as I was scared of the transition process. I went with my gut and luckily everything fit into the requirements perfectly. I am completing both my first and second year classes this year and will be declaring my stream by the end of the semester. The ability to specialize in a stream is an amazing addition to any degree and it allows one to pursue a specific field of interest. I have greatly enjoyed my classes: AP/PPAS 1110 3.0 Introduction to Public Administration with Professor Karimi was a great introductory class and his lecture style is very simple as he ensures that everyone is confident with the content. AP/PPAS 2195 3.0 Professional Skills and Communication was another great class which helped develop my presentation and professional skills. It was taught by Professor Constantinou who constantly engaged the class during lectures. My academic experience has been very rewarding in the little time I have been a BPA student.
Another great part of my life has been the Public Policy and Administration Student Association (PPASA), which I was almost instantly hooked to. I wanted to get more out of my degree than just knowledge; I aimed to make friends, develop my character and build a network. So I went to the Fall Meet and Greet and I asked several PPASA Executive Members what I could do to get involved. I was happy to hear about the volunteering opportunities and soon I had the position of Junior Ambassador for PPASA. I am a liaison between our club and the lower-year students, I market our events and promote the PPASA mantra to everyone I meet.  I enjoy tabling for our events and regularly meeting new people at the events we host.
The Student Association has provided me with so many opportunities to grow internally as well as learn from my mistakes. I thank myself everyday for making the decision to take a leap of faith because it has already paid off and I still have two more years to go. I have made strong friendships and even better is the fact that several Professors actually know me by name now.
I would like to encourage every student to take the extra step by getting involved, coming to events and mingling with the alumni, professors and public sector workers. Our Professors have decades of experience and each has a vast amount of knowledge, not to mention they could help you land a job one day.  I truly appreciate the platform provided to present myself and hope to see many new faces at our upcoming events! -Sukhpreet Singh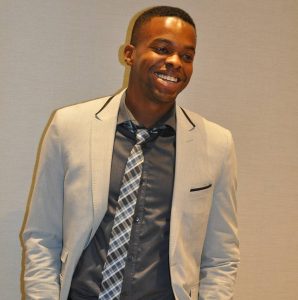 Entering university, it was pretty unclear to me what it was I really wanted to pursue in terms of education and employment.  I originally enrolled in the Law & Society program but realized halfway through my first year that it was not the right program for me. After switching into political science and taking some public administration classes, I took the time to research and think about what I wanted to do.  By the end of my second year I had completely switched over to the Bachelor of Public Administration (BPA) program and I definitely do not regret doing so.
Although I was a very quiet student during my first few years, I found that the professors within the program were really encouraging and created an environment for students to be engaged in and outside of lectures. After deciding to spend my last year getting involved in school as much as I can, I have had the opportunity to be this year's Volunteer Coordinator for the Public Policy and Administration Student Association (PPASA). Being part of the PPASA has definitely provided me with the opportunity to meet great people and get more involved in school. PPASA events, which range from MP Meet & Greets and panel discussions to alumni dinners, have given me the chance to connect with diverse individuals from different levels of government who have provided great advice and information.
Without a doubt, a great thing about the BPA program is that as I look at several job postings for various positions within the public sector, I truly feel confident that my experience in this program has provided me with key skills for entering the workforce. I am currently enrolled in the Practicum in Public Administration course (AP/PPAS 4995) and completing my placement at the Ministry of Municipal Affairs and Housing. Here I have had the opportunity to create training courses to assist with ministry initiatives as well as meet with several members of the Ontario Public Service (OPS) to see what it is they do on a daily basis. Courses such as Program Evaluation I and II (AP/PPAS 4310 3.0 and 4320 3.0) provide us with the opportunity to work as a team to complete evaluability assessments as well as produce reports and policy papers for real life clients. The program has provided me with great opportunities to gain real life experience which I truly believe will be useful after graduation.
All in all, I would highly encourage all students to try their best to get involved in school both in and outside of lectures as it will really change your university experience. Coming from a quiet student, participating in class becomes much easier when you recognize familiar faces from events. When you start to participate more in-class and get involved, you truly start to see how what you learn in class is connected to the real world and in my case, it can help you discover with it is you really want to do in life. - Garth Edwards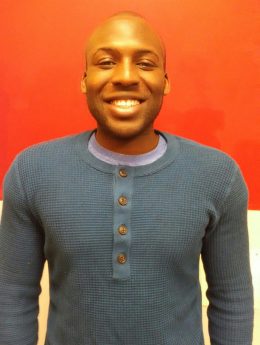 When I switched into the Business and Society program in my second year from Information Technology, I was told by the program assistant that I could take a certificate with my degree so that I could graduate with both. I was looking for a certificate program that has a practical use since I'm a person who likes a more hands-on approach to learning than just theory.  That's when I discovered the public policy analysis certificate. The courses they offer fit exactly with what I wanted to learn.
Two courses for instance, AP/PPAS 4310 3.0 and AP/PPAS 4320 3.0 Program Evaluation I and II, with Professor Constantinou I find to be very useful for the job market. These courses help you understand how to conduct and evaluate government programs to see if they are succeeding in achieving their objectives. The theory you learn in class will be applied in the real world since you work in a group with a client in government on a program they need an evaluation of. Right now, my group is doing an evaluation of the digital first approach at Service Canada to see if it meets customer satisfaction.
Currently, I am in my second term as Treasurer for the Public Policy and Administration Student Association (PPASA). Being involved with PPASA has been one of the best experiences I have had at York. I have made new friends and have better relationships with professors. Before I was a part of PPASA I was a shy and quiet person. But, once I got involved with PPASA, it helped me grow as a person. It was through PPASA that I started to get more involved with other student organizations on campus. Right now, I'm President of the Business and Society Student Club and I am a Vanier College peer mentor. Before being in PPASA I could not imagine myself having a leadership position in student associations. It was through the various events hosted by PPASA and SPPA, such as networking events and the meet and greets, that helped me get out of my comfort zone.  - Jason Robinson
2016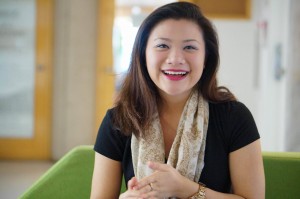 "BE ENGAGED and FIND YOUR PASSION!" This has been my top advice to individuals of all ages, especially those just entering university. York University has been my second home since 2012 and now in my final year, I can confidently say it has been an amazing experience with hardships, achievements, and many memorable moments.
I am an undergraduate student majoring in Public Administration while also minoring in International Development Studies.
Entering York University as a first year student was a big change – new school, new people, and definitely bigger classes – but, with this change came a fresh start. Not knowing anyone, I chose to be bold and keep a positive attitude. I introduced myself to individuals in my classes and was surprised at how many people ultimately had the same interests as me. The BPA program allowed me to gain the necessary fundamental knowledge of business, economics, and statistics, to name a few areas, in my early undergraduate years. These courses helped me realize that although it may be intimidating, the best way to truly learn is to ask questions and keep an open mind. So don't be afraid to ask for help. Academic advisors, professors, and mentors are there for a reason – utilize them! Now in my fourth year as a BPA major, I have become a "Jill of all trades" being exposed to many interdisciplinary courses. This is evident in the work that I do as a practicum student for the Ministry of Government and Consumer Services in the Issues Services Office, Customer Care Division of Service Ontario.  I have had the opportunity to put my acquired knowledge and skills into practice currently working on a project that deals heavily with policies and administrative work.  Not only is academia very important, but campus life is just as much. Once you discover your passion and interests, get involved in organizations, meet new people and embrace new challenges.  I am a LeaderShape graduate, volunteered for Health Education and Promotion at York, currently the President of UNICEF York and a Peer Mentor Leader for McLaughlin College.  These experiences have provided me with great opportunities for personal development and I look forward to continue building my professional profile by working in Ontario's public service.  I am positive that if you stay fully engaged both academically and socially, it will lead you to the right path and ultimately be worth it in the end! – Melissa Calanza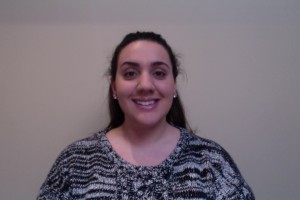 My name is Maria Evripides a fourth year student in Public Administration, specializing in Law, Justice, and Public Policy. In my first year at York, I was an undeclared major, but after thorough research and advice from relatives, I found the Bachelor of Public Administration program and decided it was the perfect fit for me! I have always had an interest in law, crime, government and the policy process as a whole. I love this program because the courses are interesting and the professors are great.
This program provides so many amazing opportunities, such as the Practicum in Public Administration (AP/PPAS 4995 6.0), which I am currently enrolled in. My placement at the Ontario Ministry of Transportation in the Safety Policy and Education Branch has been a great experience and I look forward to continuing my placement for the remainder of the year. I have been selected to serve as the Senior Ambassador for PPASA and will do my best to promote the Student Association and Program to third and fourth year students. There are lots of opportunities to network, build close relationships with fellow students and professors, as well as alumni and professionals who currently work in the public sector. You will also gain insight from events hosted by PPASA in regards to internships, job postings, tips, post-graduate information, and fun events. I encourage everyone to get more involved and participate in events, as it will only enhance your academic career and your future! – Maria Evripides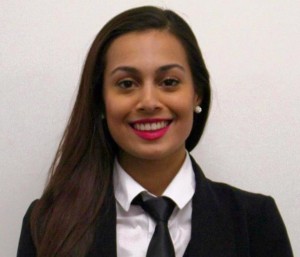 Growing up, I always loved to help others. As the time to come to university neared, I found a way to bridge this passion of helping others with a career through a psychology program. While I found this area of study to be quite interesting, as first year came to an end, I found myself toying with the idea of switching into a government-geared program. Seemingly, psychology and public administration are very different programs, however to me, setting myself on a path to secure a government job, fulfilled my passion of helping others on a wider scale. This proved to be the right choice for me as I have found myself extensively motivated since making the change.
I am a second year undergraduate student majoring in Public Administration and specializing in Policy Analysis. A 'planner' at heart, I seek to work for the ministry of foreign affairs, and complete a master's degree following my undergraduate degree. So far, the BPA program has proved to be both challenging and relaxing. While many of the courses entail many readings, the material is both relevant and extremely fascinating. Depending on your interest levels in government and current political issues, reading some of the material can be like reading a novel or watching a movie. Much of the research required for the papers and assignments deepens your knowledge of global politics and history in a way that would be difficult to match with a textbook. Considering the size of the program, another feature I appreciate is the kind nature of the professors, who in my experience are approachable and actively invested in the success of their students.
I am excited about my new role as the Junior Ambassador for the Public Policy and Administration Student Association, while I also volunteer for Peace by PEACE - a conflict resolution and community-building program for elementary school students - and serve as an editor for the Vandoo (Vanier Newspaper).
While I am merely halfway through my undergraduate degree, there are certainly some tips I have picked up during this time. First and foremost, always ask questions. Ask your professors, ask your teaching assistants, and ask your peer mentors. In short, just ask questions. Even if you just want to confirm something, asking questions will never be a bad idea! Developing a relationship with those around you, especially your professors, teaching assistants and peers, will make your university experience less stressful and maximize the value of your degree. Next, it is very important to keep up with readings and due dates. I always find it useful to keep a word document or an agenda outlining all your courses and their associated readings and due dates. This can help you develop time management skills while ensuring you are not losing marks for late work, and performing to your full potential on examinations. My last tip is quite simple but makes a big difference. Take time out of every day to relax and reflect on your day while planning for the next. This can help to de-stress and take some pressure off the day! I look forward to completing my program at York University, and hope to meet you all 🙂 - Eunice Patrick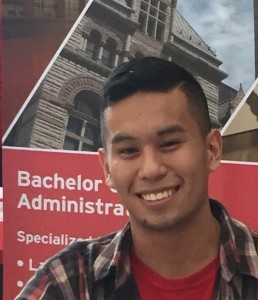 Hello, Hello everyone!
My name is Justin Tan, and I am currently a first year undergraduate student studying Public Administration here at York University. I was recently appointed to the position of Events Fundraiser for the Public Policy and Administration Student Association (PPASA), and believe me when I say I have some plans and ideas on how to kick off the New Year.
Upon entering York University, it was beginning a new chapter of my life. New school, new friends, the shift of my diet consisting of eating home cooked meals to fast food was surreal. As a first year student I believe there should be a voice for all of the freshmen out there, and any student who is interested in learning more about the program. Since the BPA program is such a small group, it is hard for BPA majors to meet others in the program. Especially if you don't attend any of our PPASA general meetings. When I attended frosh week, I was so excited and pumped to meet new people within my program. However it seemed like I was the only individual studying Public Administration. It was intimidating to know that you are the only fish out there, in such a large sea. But a little fishy named Dory told me to, "Just keep swimming." I was fortunate enough to be introduced to the student association, and now I can say they are some of the closest friends that I made here at York University. They welcomed me with open arms, and took me under their wing. They also provided me with academic knowledge and advice on how to succeed in my first year. So it is really important that if you have any questions or interests about the student association, or the program, don't be afraid to ask, and introduce yourself to us! The reason why I believe that the Bachelor of Public Administration is such a great program is because it prepares students in real life job scenarios and teaches students the fundamental knowledge in areas such as economics, administrative studies and accounting that is required within government. So really the BPA program is a lot to chew on, your first year especially, but if you put the necessary time and energy into it, I guarantee you will succeed! By attending university, there are many risks and obstacles along the way that may hinder or prevent you from completing your education. But remember this: "Risk is necessary, and if you don't assume the risk, you will only take on the ordinary." So I encourage each and every one of you to get involved within PPASA, and I wish all of you best of luck with your studies! - Justin Tan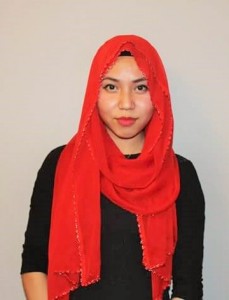 Four years ago when I graduated from high school, I was unsure of what I wanted to study so I took a year off to really think my options through. Due to my interest in the contemporary issues in the correction system in Canada, I decided to major in Criminology. Currently, I am in my third year majoring in Criminology and minoring in Public Administration. My aim is to go to law school and become a human rights or criminal lawyer, or become a detective.
In my first year I took Introduction to Political Science POLS 1000 as an elective and was considering to add this as a minor. However, my older brother, who at the time was pursuing his Master's in Political Science at York, encouraged me to minor in Public Administration. As I took the first year requirements for PPAS, I loved it. The professors as well as the TAs were very approachable. One of my most influential TAs was Kirk Atkinson, whom I had for Canadian Government PPAS 2110. He challenged us in class, always tested our ability to think practically and encouraged us to read and work hard towards our goals. Having professors and TAs who teach with passion really helps push students to work hard and prove their ability. This aspect of my PPAS courses finalized my decision to declare my minor. Currently, my favourite third year class is Public Administration PPAS 3190 with Prof. Caroline Dufour. This course has expanded my knowledge of Canadian governmental structure and its related policies.
I am also active in the Public Policy and Administration Student Association (PPASA). I was first introduced to PPASA by one of my classmates - Munisha Basiram, who was an executive member of the club and encouraged me to attend events. The events sparked my interest as they were both fun and beneficial, so I decided to get involved with the Association. As I became part of the PPASA executive team, I was excited yet very nervous. However, the rest of the team encouraged and assisted me in my tasks as the Director of Communications.
This fall we held several events including the Ottawa trip and the Ontario Public Service Breakfast. As the Director of Communications, I am responsible for assuring the PPASA social media pages are updated in order to remind students of upcoming events and opportunities available to them. I was very excited about the success of the Social Dinner I hosted at the end of the fall semester. PPASA members and non-members came together to relieve exam stress while holding intellectual conversations. Some of the upcoming events that I am excited for are the Superior Court Tour as well as Broaden Your Spectrum. Both of the events enable the students to network and gain new knowledge about future career opportunities. As an academic student association, we aim to pave the way for our members academically and professionally. However, while doing so, we also wish to get to know and socialize with our fellow students in order to strengthen our York University community bond.
Finally, to all my fellow "Yorkies" who are stressed with exams and life in general, I leave you with a quote from one of my most inspirational role models: "Do not let your difficulties fill you with anxiety, after all, it is only in the darkest nights that stars shine more brilliantly", Imam Ali. - Nilufar Bahman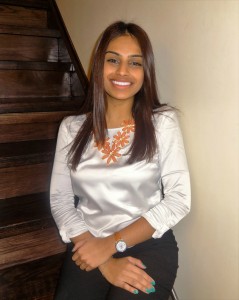 A professor once said something that has always resonated with me: He said that you can either learn about what is wrong with the world or you can figure out how to fix it. The Bachelor of Public Administration (BPA) program at York University has given me the tools necessary to identify problems and learn how to effectively combat the critical issues we face today. I am currently in my 3rd year of study, pursuing the BPA with a specialization in Management. All throughout high school I was a business student. From Economics to Personal Finance, I took nearly every business course my school offered. At the same time, I had a strong interest in political affairs and knew I wanted to one day pursue a career in government or work for a nonprofit organization. In my senior year, my neighbor, whom I now consider my mentor, introduced me to the program, as he was one of the first ever graduates of the Bachelor of Public Administration. This program served as the perfect balance between my interests and educational background. Three years later, I now realize that joining the York community was the best decision I have ever made.
The BPA program itself is rooted in career management. From my very first class, I realized that this program does not simply prepare you for the next couple months in the semester or the next few years of your degree, rather, it prepares you for your long term career journey. Courses are taught by professors, who have themselves worked in the field. They bring this experience into the classroom and are always open to advising students about their own potential career options. Being one of the smaller Liberal Arts and Professional Studies programs at York, we use our size to our advantage. It is evident that the focus is quality rather than quantity, and this intimacy cultivates an environment, which allows students to build personal relationships with classmates and faculty members. Additionally, the program allows students to experience seminar-like classes much earlier on in their studies.
The interdisciplinary nature of the core course requirements provides students with knowledge in specialized areas over variety of topics such as Economics, Statistics, Administrative Studies, Public Law and Canadian Government. The School of Public Policy and Administration (SPPA) is extremely active in providing students with professional career building workshops and information sessions. SPPA's strong alumni base prides itself on being one of the best at York University, as they are always willing to assist students and exchange stories on how they acquired their positions.
I became actively involved in the Public Policy and Administration Student Association (PPASA), serving as the Director of recruitment in my second year, and was honored to continue this involvement as Vice-President in my third year. Through events such as the Ottawa Trip, MP Meet and Greets, Speaker Panels and Superior Court of Justice/ City Hall Tours, we aim to bring together students from various streams of the BPA as well as students from various other programs: to network, build friendships and visualize where they want their degree to take them. Partnering with SPPA, the Graduate Students Association of Public Policy, Administration and Law (GSAPPAL), York University's Career Centre and a variety of other student clubs, has allowed us to host events that are better catered to students' interests. I am so grateful to have been a part of such a wonderful team. I encourage everyone to participate and get involved in whatever way you can, and with whatever organization that speaks to you.
The BPA program and my involvement with the student association have allowed me to better understand the opportunities available to me after my degree. Furthermore, it helped me obtain an offer of employment with the Ministry of Education as an Office Assistant for the summer of 2015 through the Ontario Public Service Summer Student Experience program.
All in all, to me, my degree is not an abstract group of theories and processes, but tangible programs and policies that affect me every day. Public Administration to me, is the friendships I have made with people I now consider my family. It is the relationships I've built with faculty members because they have always made themselves easily accessible and approachable. It is the countless networking events and opportunities that have allowed me to meet students in my program and alumni in the workforce. My degree makes me feel confident to know that I will do something one day to better the country – if that is adapting policy or creating social programs, I know I will be making a difference on a large scale and that is pretty exciting. - Munisha Basiram
Hi, my name is Ginika Bisong. I am a first year student studying Public Administration, currently undecided as to which stream to specialize in. I am an international student from Nigeria. How I got into the Bachelor of Public Administration (BPA) program is nothing but what I call a divine connection. I got into York University to study Financial and Business Economics, however I found it really abstract and just not me. Day-by-day I became really frustrated and was just counting the days till I graduated and this happened only in the first semester of Economics. Finally, during the summer of that year I kept seeing the LCD
Display screens around the campus advertising this seminar "Careers in public policy and administration". I made up my mind to attend and that was the beginning of my journey in this discipline. I can't say a lot because I am fairly new but what I can say is that I LOVE this program!!! I desire to work for the legislating body of Canada making and amending laws.. I also found out that this program has absolutely the best professors in Canada like Peter Constantinou (you can trust me on that). Advising at SPPA is very personal and there is a one-on-one relationship with the TAs and professors. If I had my way, I would say that York should be a public policy and administration school as a whole, but those are just dreams lol. I want to encourage any student struggling and tired of school, to be strong and not give up because the day will break, and very soon. Are you looking for practical experience out there that can take your passions and polish it into a career? Then public policy and administration is the major for you. Are you that kind of student? Can't help but take initiative, can't help but lead, can't help just get things straightened-up around you? Then the BPA is for you.
Finally, do not give up on life because there is hope and life is a gift. I end with this scripture from my favourite book: "Not that I have already obtained all this, or have already arrived at my goal, but I press on to take hold of that for which Christ Jesus took hold of me. Philippians 3:12". Press on guys!!! We were born to overcome. – Ginikanwa Bisong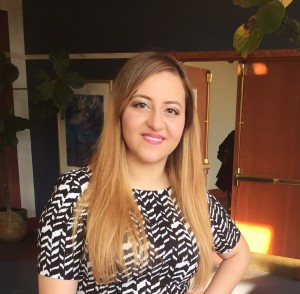 My name is Ghazal Haidary and I am in my fourth year of an Honours BA Major/Minor in Sociology and Public Administration. My university experience so far has been quite the ride. I knew that I loved sociology and that I excelled in academia, but it wasn't until I joined the Sociology Undergraduate Student Association that I realized I had passion for policy and administration. This led to me to think about going into a career that would allow me to apply not only my academic skills, but my problem solving, management and communication skills as well. One fateful day, I was walking by the Founders assembly hall and I noticed there was a panel discussion going on about how to get a job in the public service and what is was all about. It was then and there that I had my "ah hah" moment. I met Professor Constantinou and Professor Kimakova and learned how perfectly the public administration program would complement my education. I hadn't heard of the program before this, so I looked at the courses offered by the program and it seemed right up my ally. I immediately got in touch with Professor Kimakova and started the process of minoring in public administration..
This was one of the best decisions I made. I started right away during summer school of my second year and was not disappointed. After taking AP/PPAS 1110 3.0 Introduction to Public Administration I knew I had made the right choice. Now in my fourth year at York, I can say without a doubt that the public administration program has enhanced my education both academically and professionally. The combination of Sociology and Public Administration has allowed me to gain both academic and practical skills. I am able to effectively conduct research, analyze policies and critically examine government decisions. It combines my interests in society, governance and politics and allows me to really enjoy the classes that I am taking.
One perfect real life example of how this combination of programs has helped me is the Internship I had last summer with the International Institute of Democracy and Electoral Assistance (IDEA) in Stockholm, Sweden. This was an incredible experience that was organized by York International. My main duties revolved around the management and promotion of the ACE - Electoral Knowledge Network, where I summarized expert forum posts, wrote case studies, and uploaded these and other content to the website. I worked collaboratively with IDEA's partner organizations around the world – United Nations Development Program, Elections Canada and the International Foundation for Electoral systems (IFES) to name a few. It was the organizational skills, writing skills (specifically policy) and research skills I garnered through my two programs that allowed me to succeed at such a prestigious organization. It was also the unique combination of my education and experiential learning involvement that enhanced the confidence in my skills and lead me to take more initiative and do tasks beyond my role. For instance, writing the proposal and first draft of a policy paper that will soon be published by IDEA.
The experiential learning I am referring to is my involvement at York. I am highly involved within the sociology department as the President of the Sociology Undergraduate Student Association. I am also one of the student representatives for the LA&PS Committee on Teaching, Learning and Student Success. In the past I have been a YU start mentor, a Leadershape Institute graduate, and Student Success Leader. All of these experiences have allowed me to truly grow as an individual and have taught me invaluable professional and leadership skills. I have also been an avid supporter of the Public Policy and Administration Student Association (PPASA) by attending their many events. These events provided excellent networking experiences and insider knowledge on working in government, which have been extremely helpful. I am looking forward to getting more involved with PPASA next year. I know how important it is for students to complement their education with the practical skills that being involved on campus can provide. I highly encourage all students who are looking to give themselves a competitive edge upon graduation, to look into the Public Administration program, and to get involved with their student association. These two parts of my education have truly changed my experience at York for the better and I am so excited to see where it takes me in the next year. - Ghazal Haidary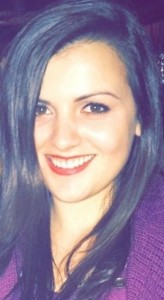 My name is Ketevan Gelashvili and I am currently pursuing an Honours Major / Minor degree in Political Science and Public Administration along with a Professional Certificate in Marketing. I have always been interested in political affairs and it was not a difficult choice for me to declare Political Science as my major. After taking the Introduction to Public Administration course (AP/PPAS 1110 3.0) as my elective course and absolutely falling in love with it, I decided to add Public Administration as my minor without further hesitation. I have enjoyed the practicality of the offered courses and how it truly prepares students to become knowledgeable civil servants. The Public Administration program has familiarized me with the concept of an increasingly interconnected nature of the public and private sectors, and has led me to add the Marketing Certificate to my degree in order to maximize my potential in the labour market and have a clear view and understanding of both areas.What I have learned during my undergraduate years with the program is to be constantly engaged and never let any opportunities go. Since meeting many successful students in the Public Administration program during the early years of my undergraduate career, I have been inspired to be engaged and contribute to extracurricular and academic affairs within the program. I am currently involved with student clubs such as Peace by PEACE and Humanity First. Through Peace by PEACE club, I have volunteered to be an educator at elementary school, teaching grade 5 students about peaceful ways of conflict resolution for two consecutive years. After becoming the Finance Director for the club, I've been allowed to train other enthusiastic students on the curriculum. Moreover, as an Executive Team Member at Humanity First, I have been able to help our disadvantaged neighbours through different fundraising, Feed the Homeless and Visit the Shelter events. With this experience, I have gained an inside knowledge and familiarized myself with the roots of different social, cultural, and economic issues. The Public Administration program provides endless opportunities to create a welcoming place for new or current students. As a Peer Mentor for Political Science and Public Administration students, I have been fortunate to meet many like-minded students and make connections with peers and professors. This experience has enabled me to support other students in their academic performance by sharing my knowledge, providing available resources, and offering practical advice.
Truly committed to ensure that students gain the most marketable skills, the Public Administration program offers a "real world" experience through the practicum course that I have been very fortunate to be part of. My placement includes being an Undergraduate Researcher at the Workplace Safety and Insurance Board where I investigate government modernization practices and provide potential recommendations for the Strategy Division. This hands-on work experience has allowed me to put skills and theoretical knowledge I have acquired throughout my undergraduate studies into practice. It has also motivated me to acquire additional expertise in public sector by pursuing a Master's degree in a Public Policy and Administration program. - Ketevan Gelashvili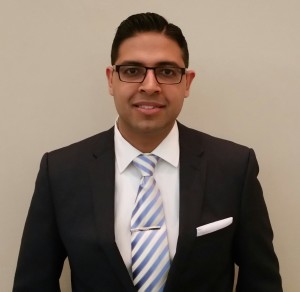 My name is Haafiz Alibhai and I am currently enrolled in the Professional Certificate in Public Policy Analysis at SPPA. I am also currently a Policy Advisor with the Alcohol & Gaming Commission of Ontario. I previously graduated from York with a BSc. Specialized Honours Degree in Kinesiology and Health Science. I understand what people may be thinking: from Health Science to Public Administration? Why such a shift? Well, the reason I enrolled in a health science program is because I always wanted to help others and have a positive effect on society. Given this altruistic sentiment, I felt that there were other avenues for me to impact society in a positive manner. This led me to my first position in the public sector. That experience had a profound influence on me as I began to see the impact of my work in Ontario. My first foray into public service gave me a sense of strong purpose and commitment, and I knew that this is the industry and environment in which I would like to continue my professional life. My motivation has always been to impact society in a positive way, and one way I hope to accomplish this is by serving the citizens of Ontario to the best of my ability.
I chose to enroll in the program to provide me with a greater understanding of the historical and emerging topics government has had and will have to contend with in the future. I chose York again because it provides an interdisciplinary approach to education, and this a necessary approach to have in the policy field. Policy involves understanding issues from a wide lens perspective, and articulating solutions to these issues requires that interdisciplinary approach. I am currently enrolled in the AP/PPAS 3762: Canada's Labour Market Policy course. This course has helped me to understand the institutional structures Canada has in place in the Labour Market. I am enjoying this course in particular because we approach labour market policy through an economic, sociological, cultural, and political perspective. I also appreciate the approach the Professor has taken in introducing concepts and explaining them from a variety of viewpoints. Furthermore, this interdisciplinary method is consistent with how policy development is approached in my own government experience.
My current role involves providing a vast amount of analytical support for highly complex policy initiatives. As a policy advisor, I have much more influence in impacting society as the policies I work on help shape the future of the industries my organization regulates. I am very fortunate to have enrolled in the Public Policy Analysis certificate program as it has begun to enhance my approach to policy development, and is a perfect complement to my own career development.
My advice to perspective students is to find what they are passionate about and pursue it. We are fortunate to live in a day and age where we are more connected than ever. Therefore, I encourage perspective students to reach out to current students as well as graduates. Reaching out is easy with various social media platforms, and can be a great transition into learning about areas you may have not been as familiar with. This is a great way to network with others and as you enter the workforce, having strong networks is invaluable. I look forward to the courses I will take to complete the program, and I am convinced they will provide me with the strong theoretical background needed to tackle relevant policy issues. - Haafiz Alibhai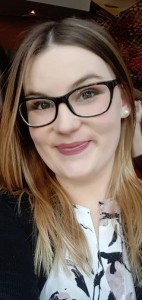 My name is Lisa Koivula and I have been at York for quite sometime now and have very much enjoyed my entire experience. Like many high school students entering university I was unsure which program I wanted to pursue. I entered university as an undeclared major to get a feel for university and to better understand what my specific interests were before committing to a major. I have always had an interest in the law and after many of my first year courses around the subject were extremely interesting, I decided to declare my major as Law and Society. After taking many Women's Studies courses in my second year, I then decided to also minor in the subject because the issues that surround gender within the law were of particular interest to me.
After completing my B.A. I was still surprisingly not ready to leave York! I wanted to expand my knowledge with something that was new but also complementary to my undergraduate degree. I researched many certificate programs and the Public Administration and Law certificate within the School of Public Policy and Administration, obviously stood out to me. Having touched on public policy and administration throughout my undergraduate career I believed this would be a great fit for me. I was right! I thoroughly enjoyed the certificate program and it provided me with a whole new aspect of knowledge on public administration and policy that I had not received in my undergraduate career. All of the courses were informative and have given me new valuable insight into how the law and public administration interact with one another. The certificate helped expand the broader picture of how these institutions work with one another and how on minor and major scales individuals within the public sector can work to improve Canadian society as a whole. Having been taught about many of the negative aspects within the law, it was very interesting to see how public administration and policy can be used to help remedy these issues.
Unfortunately I was never very involved in any on-campus student activities. I like many students had to work throughout my university career and didn't think at the time it was a major priority. If I could go back, I would most definitely make some time even if it was only once a month to get involved! Those experiences are valuable for a number of reasons and are always something you can add to your resume.
If you are looking to get a foot in the door career-wise with Ontario Public Service, there is the Summer Student Experience program which students can apply to and work full time for the summer within various ministries. This is how I got into my first OPS job and have since then been brought back on several different contracts. Like everyone, I hope to get a full time job but am also considering eventually pursuing a Master's possibly in Public Policy, Administration and Law as I feel there is always so much more to learn and experience! - Lisa Koivula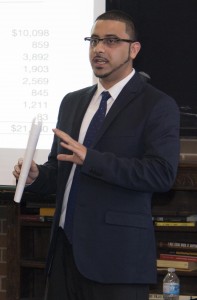 I always said that anything worth pursuing should be difficult because if it were not, you would not appreciate it and you would take it for granted once you got it. My name is Narendra Persaud-Doobay and I graduated with the 3-year (90) credit Bachelor of Public Administration degree at York University. I would like to share my experiences with the program so that those of you who are interested can get the full scope. After graduating, I started my search for a career in my field within the public sector. The hardest thing I have ever done in my life was, and is, searching for a career. After applying for hundreds and even thousands of positions, passing tests, passing interviews, (just to be placed into a pool of qualified candidates) I finally got a position within the public sector as a Pre-Examination Clerk at Passport Canada. From Passport Canada, I got another job with Service Canada working in Canada's Pension Plan and Old Age Security Department performing clerical duties. For now, I am currently working as an administrative assistant with the City of Toronto for City Planning.
Currently, I have returned to York in order to complete the 4th year Specialized Honour's BPA in the Policy Analysis stream. As you all may be wondering, "Why did he come back?" I'll explain. I realized after graduating that the real world is not either black or white, but very grey. Being in school before I graduated, I thought I would find a job, specifically as a policy analyst, with an organization or the government. Although I did find a job in the public sector (after endless months of dishing out resumes and applying for positions), it was not what I would consider the ideal position as a Public Administration graduate. I realized that in order for me to get the ideal position in Public Administration, i.e. policy advisor/analyst, it would be necessary to have a background in something else along with my current bachelor's degree, unless I decided to do at the minimum the Specialized Honour's bachelor degree in public administration or take the extra step and pursue a Master's of Public Administration. I could not get a job based on what I wanted because I did not have any experience as a policy analyst. In general, many positions you apply for after you graduate require experience, especially as a policy analyst/advisor, or some kind of special knowledge or background in a field related to the position for which you are applying.
Now that I am back completing my 4th year, I have been taking many courses to complete the program and to help me get that ideal position. I was fortunate enough to take an experiential education course – AP/PPAS 4200 6.0 Applied Public Policy Analysis - offered in the 4th year Specialized Honour's program in the Policy Analysis stream where I worked directly with a client on a real life problem they faced. Applying the policy analysis skills I learned in the program, specifically this course, it gave me the necessary skills, knowledge and tools needed to help my client with their problem in order to provide the best possible solution and to also prepare me for the real working world. I prepared a policy report on my research and presented the best solution/alternative to their problem in front of the actual client, professor, faculty members and interested parties. This one course gave me the ideal experience of what organizations are looking for when they ask you the kind of experience you have as a policy analyst. Once you are a new graduate from the Specialized Honour's BPA program, you literally have just gained 8 months of real world experience that organizations are looking for in just that one course alone. Bear in mind, there are other relevant courses that provide something similar to experiential education in the program. Therefore, I can say it is imperative to complete at least the Specialized Honour's program, at the bare minimum, if you are looking for an ideal job as a policy analyst, or any other disciple relevant to public administration.
Another great thing about the BPA program is that professors and faculty members are always there to support you and provide you with advice any time. The department offers many social events where you can network and meet York alumni,, motivational speakers and those who are currently working in the public sector with fantastic careers. They are all there to help you with your studies and provide tips and advice on future career endeavors. I highly recommend taking advantage of these opportunities to meet with those who can give you advice as to what to do after you graduate and what to expect.
The fact is, it is difficult to land a good job out there, and I am not trying to scare anyone, but this is reality. This program is your opportunity to change lives. How? Well, if you are able to land a great job, you can be in control of working with the Ministry of Education and improving the overall quality of education in Ontario. Or you can end up in a job with the Federal Government of Canada implementing policies aimed at helping seniors get the income they deserve for all their contributions to the country through the Old Age Security program. The list is endless, but it all depends on how badly you want something. The more you want something, the more motivated you are to go and get it regardless of how difficult it is. Naturally, things will not be as difficult because when you want something and are not afraid to go after it, you realize how easy it really was in the end. Go get yours! - Narendra Persaud-Doobay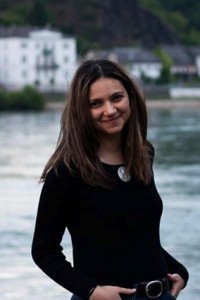 Hi my name is Yasmine Behiry and I am currently enrolled in the Professional Certificate in Public Policy Analysis at SPPA.
Last year I graduated from Glendon with a BA in Sociology. I had truly enjoyed the classes and felt passionate about the subject matter however, I found myself asking- how can the theoretical and abstract ideas from sociology be used in the 'real world'? At this point in my life I knew that I wanted to work in government but had not developed the confidence to apply for a job nor did I have the framework to translate my sociological knowledge into a policy setting.
I began to look for a professional program that would teach me the tangible skills needed to pursue my dream of making a genuine and impactful social change. This certificate provided me with everything I was looking for, and exceeded all my expectations.
The school organizes numerous noteworthy panel discussions, workshops, and networking opportunities for students to enhance their experience in the program. The student group is also very active, offering educational trips etc. The SPPA also offers courses with experiential learning opportunities. I was fortunate to work on two amazing projects this year: one with Service Ontario in Professor Constantinou's AP/PPAS 4320 Program Evaluation course. The other in AP/PPAS 4112 The International Refugee Protection Regime II: Research Seminar with Professor Simeon which featured the following community partners: the UNHCR, OCASI, the Canadian Centre for Victims of Torture, FCJ Refugee Centre, and Sojourn House. I should also mention that the very inspirational Olivia Chow took the time to Skype our class about her project! I was one of the fortunate students who got to work with her team at the Ontario Council of Agencies Serving Immigrants (OCASI), and Project Organize on a policy paper titled "Making the Case for Comprehensive Immigration Reform." These experiences allow students to put their knowledge into practice, make valuable connections, and enhance their resumes.
However, what really make this program unique are the outstanding faculty and administrative staff who work very hard to make it a success.
I am so grateful to have discovered a program that combines my passions of public speaking, critical thinking, and finding inventive solutions to everyday problems. I plan to continue with the program and apply for the Master's in Public Policy, Administration, and Law (MPPAL) here at York. – Yasmine Behiry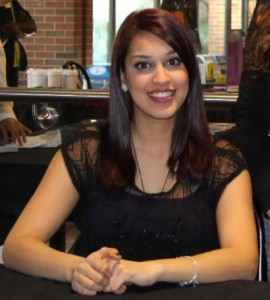 My name is Avneet Chahal, I am currently completing my third year in Political Science with a minor in Public Administration. I am an events coordinator for the Public Policy and Administration Student Association (PPASA). This year is going to be a great year for PPASA events! I am excited to team up with other clubs at York University to host more academically engaging events for students interested in public policy and administration. My journey at York University has been a very unique one as I learned about the Public Administration program through the Ottawa trip. I asked one of my new friends, Kevin Baksh about his program on the bus ride to Ottawa. He shared details on the program and the club. One of the key points that caught my attention was the fact that there were many networking opportunities, and that the program was very practical. After I returned from the trip I organized a meeting with the academic advisor at SPPA, and she gave me all the details of the minor. This included the requirements and opportunities of the program. I added it as my minor right after that meeting. In my third year, I began to get more actively involved with PPASA. I applied to join as an events coordinator and got appointed into the position after a hiring process. My career plan is to be a diplomat for Canada. I would love to conduct official negotiations and build strong political, economic, and social relations with another country to advance Canada's future endeavours. Ultimately, my career plan is to use my public policy and administration skills to enhance Canada's public sector and governance. - Avneet Chahal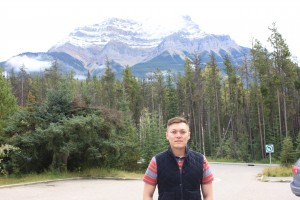 My name is Batyr Kintonov, and I am currently in my fourth year of the Bachelor program in Public Policy and Management with the School of Public Policy and Administration at York University.
Having seen, in the awake of the Global Financial Crisis, the devastating political and economic effect it had on countries and communities, I set it, as the object of my studies, an intention to gain knowledge in how and what roles do social institutions play in the functioning of democratic nations from a broader and analytical angle.
My previous experience with a non-profit organization under the "Government Efficiency Project" in Kazakhstan enabled me to have an opportunity to interact with different government bodies, and have a first-hand experience to assess how important the processes of policy agenda formulation and implementation are in order to arrive at positive outcomes that would be beneficial for the public and the political system of the society. In addition, I had a chance to evaluate the patterns of bureaucracy formation and functioning that are essential factors for the streamlining of the public policy process.
Having pursued an undergraduate degree abroad in Canadian and U.S. studies, upon moving to Canada, I came to a logical conclusion that in order to gain a better perspective of the Canadian political system and cultural matrix, I will need to study at a Canadian educational institution. The choice of my current program at York University was a direct result of the said intention. The teaching at the School of Public Policy and Administration at York University not only provides students with an opportunity to possess a deeper insight into the historical and political legacy of the nation, but it also allows students to acquire valuable experience in the application of a variety of tools to assess public policy agendas and existing challenges, and an avenue for the analysis and the efficient resolution of the afore-mentioned problems. - Batyr Kintonov